Parents, legal guardians and other adult family members can approve Cub Scout advancements
We have approved that all Cub Scouting requirements for all ranks, including Webelos and Arrow of Light may be approved by the parent, legal guardian, or other adult family member. In addition Cub Scouts may continue to work on their badge of rank and adventures for that rank through June and July. They are not required to, we just want to provide additional time for those who may need it.
Interactive Cub Scout website for Cub leaders and parents with virtual Cub Scout adventures by rank
Click here or on the image of the website below to be taken to this website.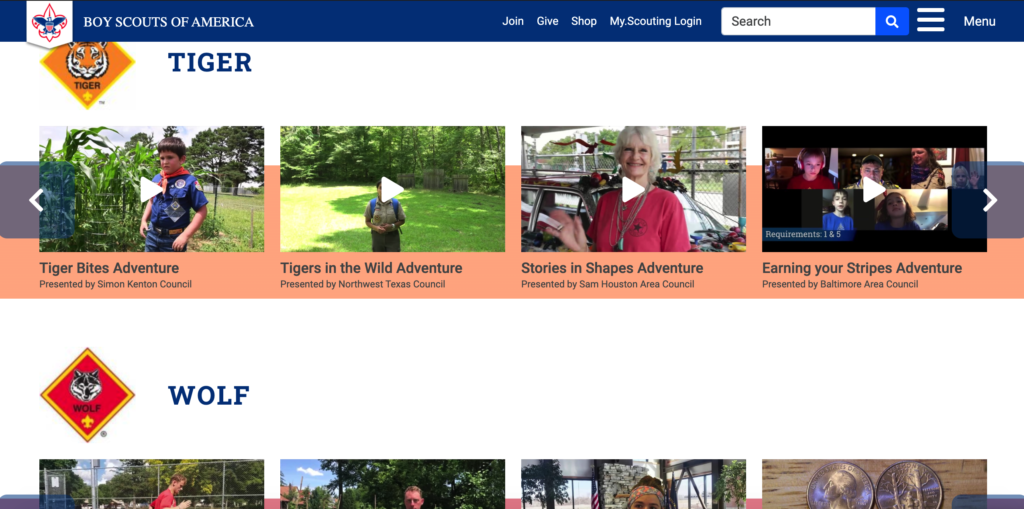 Games & Activities from Medieval Times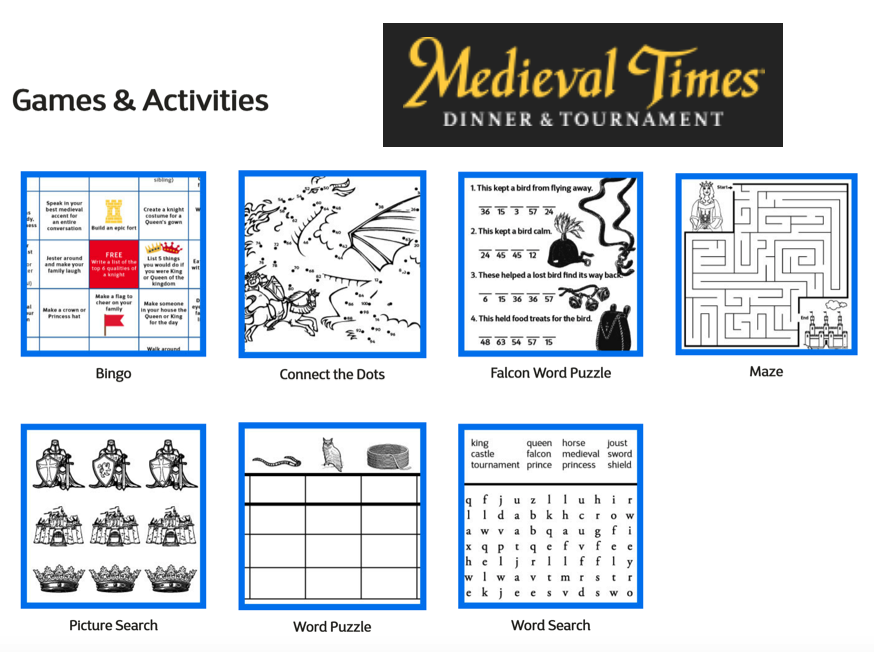 30 Day Cub Scout Challenge
As we practice social distancing work with your Cub Scout to complete the 30 Day Challenge.
Adventure Bingo
Links for fun projects for your Cub Scout(s) to do at home 
Bryan on Scouting's activities for home 
Scout Share's Remote Scouting activities
Get Boys' Life for Free
The BSA released an entire year's worth of Boys' Life for free on the app.  Click on the icons below to download the free Boys' Life app for IOS or Andrioid and start reading now.
Protect Yourself Rules Preview Adventure


Cub Scout Rank Adventures
As we practice social distancing the following are resources to use for your child.