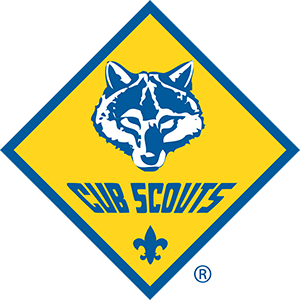 Cub Scouts do fun things with other kids! They get to wear a cool uniform, go places, and see things. They play all kinds of sports and build things, like race cars and bird houses. Cubs learn lifesaving skills like first aid, weather preparedness, and safety. They go to different camps, try a variety of outdoor activities, and the best part? Each Cub Scout makes new, lifelong friends, all while participating in these activites and earning badges. As a Cub Scout, you will be part of your own pack. The pack is divided into smaller groups called dens. Each den has about six to eight Scouts. All of the Cub Scouts in your den are in the same grade and may even go to the same school. What Does a Den Leader do? | What Does a Cubmaster do?
The Cub Scout pack belongs to a church, a school, or some other group of people in your community or neighborhood. Members of the LDS Church will join Cub Scouting within their stake. This group makes sure your pack has good adult leaders, a place to meet, and exciting things to do. The group gets help from the Scouts BSA, which is part of Scouting around the world. Older Scouts will help with the Pack as Den Chiefs. Usually, the Den Chiefs come from the Troop that your Scout will join when he/she has earned the Arrow of Light sometime in 5th grade (roughly) and is ready to move up to Scouts BSA.
Adult App – English | Adult App – Español
Cub Scout Ranks are as follows: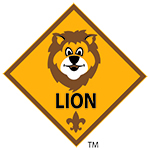 Lion Cubs – (Kindergarten)
As a Lion, your kindergartner will make friends, laugh loud, gain confidence, discover nature, and most of all…have fun! They'll experience the Scouting concepts of character development, leadership, citizenship, and personal fitness through engaging and exciting adventures!! Kindergarteners will have a blast exploring the world around them in ways that fuel their imagination and creativity. Together, they'll take their first steps down the path to success. Adventure awaits! Lion Info Video | Learn More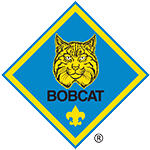 Bobcat – 1st rank earned by all Cub Scouts
Other than Lion Cubs, all other Cub Scouts will earn the Bobcat rank before they become a Tiger, Wolf, Bear or Webelo. For most Cubs, the Bobcat rank is earned within the first or second pack or den meeting. Once this rank is earned, the Cub Scout will then become a Tiger, Wolf, Bear, or Webelo, depending on their grade in school when they join Cub Scouts.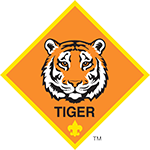 Tiger Scouts – 1st Grade
This is unique relative to other ranks in Cub Scouting. Tigers and their adult partners are just that, partners. They attend meetings together, go on adventures like field trips together, and complete requirements together. Adult partners are parents, guardians, or another adult in the Tiger's life that is approved to be a partner by either the parent or guardian and has passed the background check (all adult Scouters complete a background check). Learn More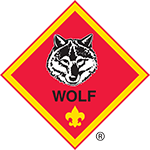 Wolf Scouts – 2nd Grade
The pack should encourage each Wolf den to deliver a year-round program, drawing from both required adventures to support rank advancement and elective adventures to support program enrichment. Elective adventures may be earned during den activities, by a Wolf Scout with the participation of their family, and during council and district sponsored program opportunities. There is no required order in which adventures must be earned. The sequence is left to the discretion of the den leader and Cubmaster. After a Wolf Scout earns the Wolf badge, they will continue to meet with their den, working on additional elective adventures until they complete second grade or turn 9 years old. Learn More
Bear Scouts – 3rd Grade
Bear Scouts are similar to Wolf Scouts. The required and elective adventures are a little more extensive than Wolf Scouts, similar to more advanced classwork when a child moves up to the next grade in school. Bear Scouts will also work on and earn their next level of the Cyber Chip (expires annually and each rank in Scouts works on a different Chip each year). The Cyber Chip teaches youth, at their level of understanding through interactive games and learning activities, about Internet use, cyber safety, cyber bullying, and netiquette. Learn More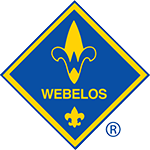 Webelos – 4th Grade
Webelos Scouts are 4th graders that are preparing to complete their final rank advancements before moving up to Scouts BSA. Webelos are working on adventures that center around camping, cooking, hiking, science, and family, amongst many others. Once a Webelos has completed all of their required rank advancements, they will begin working on their Arrow of Light. Learn More

Arrow of Light – 5th Grade
Webelos that are at least 6 months past 4th grade or have been 10 years old for 6 months (if the Webelo is 11 and it's been 6 months since 4th grade was completed, that also counts), and have completed all the requirements for Webelos I will begin their Arrow of Light. The Scout is still a Webelo until the Arrow of Light is completed and they have had their rank advancement ceremony. After the ceremony, the Webelo will be a member of Scouts BSA as a Scout and transition to a Troop. Learn More